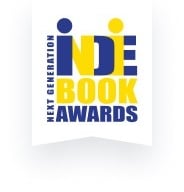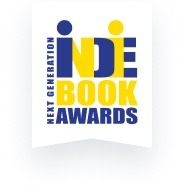 2023 FINALIST:
NEXT GENERATION INDIE BOOK AWARDS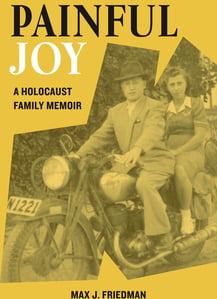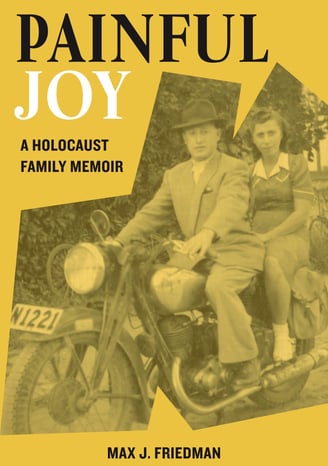 "A sweeping and nuanced story of living with the effects of trauma."
"A journalist, editor, and author tells the stories of his parents, both Holocaust survivors, in a debut memoir. How do the experiences of one's parents affect one's own life?
Friedman attempts to answer this question while recounting the journeys of his father and mother, Salomon and Frieda Friedman, who made it through imprisonment in Nazi concentration camps and started new lives with each other after World War II. They lived with the scars of their experiences in often different ways, struggling with the tension between remembering and forgetting.
This sweeping story covers their entire lives, from their youths in prewar Eastern Europe to their deaths in old age from Alzheimer's disease, in Salomon's case, and lung disease, in Frieda's. This book is also Friedman's own story as a child of these survivors and an account of his desire to understand and document their lives for future generations.
In this biography, he also notes that both parents had spouses and children who died before they met each other and started a new family. They experienced many horrors in the camps; Frieda had memories of Nazi Amon Göth (played by Ralph Fiennes in the acclaimed film Schindler's List), who casually shot people in the camp from his bedroom window. Friedman's parents met in a recovery camp in Sweden after the war. The author and his sister were born in that country, and the family later resettled in the United States, spending most of their lives in Brooklyn, New York; Friedman's parents relocated to Mobile, Alabama, in old age.
The book concludes with the author's account of his own travel to Sweden as an adult to learn more about his parents' story and meet people who helped them. The book includes an appendix on the long-term psychological effects of survivorship and suggested further reading. Friedman's work is full of history regarding Jewish life in Eastern Europe before the Second World War, and some of it is understandably difficult to read. Many readers may be unfamiliar with "aliens' camps," intended for recovery and located in hotels, dorms, and barracks in Sweden; the author details this aspect of the survivor experience, which is less commonly documented. The book is also an intensely personal account of two temperamentally mismatched people bound together by a common experience of survival. Friedman effectively emphasizes his parents' different and often clashing ways of coping that sometimes made their marriage fraught with tension, but their pasts held them together more than they pushed them apart.
The book is a thoughtful and complex look at the long-term effects of the Holocaust, showing the deleterious effects of the experience on extended families as well as the resilience of its survivors .... The book's length, at more than 350 pages, may be off-putting to some readers, but its engaging readability makes up for it."
"Max Friedman's Painful Joy dutifully fulfills the biblical mandate to honor one's father and mother. Sensitively and lovingly written, compelling and at times poetic, it reminds us all that the tragedy of the Holocaust lies not in grand historical events, political or military, but in the broken lives of real human beings, both those who did not survive and those who did, and, all-too-often, communicated that brokenness to their children and grandchildren. Frieda and Sam Friedman survived, made their way into the world of the foreign land of the United States, birthed two children, and bequeathed to them –and us – the power not only of love despite all, but perseverance and resilience as well. Kol hakavod!" (Hebrew for 'A job well done!')
Rabbi Dr. Steven Leonard Jacobs is Professor of Religious Studies and Emeritus Aronov Endowed Chair of Judaic Studies at The University of Alabama, Tuscaloosa.
"Max opens a door for us to enter a shared world; a world touched by his family's pain, longing, love, sorrow and hope. His gentle, respectful and caring writing style will leave a mark upon you after you close the book for the last time – inviting you to open the door again. You will re-open this book!"
Rabbi Steven Silberman, Congregation Ahavas Chesed, Mobile, Alabama.
"Painful Joy, A Holocaust Family Memoir is dedicated to and in memory of Salomon and Frieda Friedman, cherished parents of Max. The reader feels the love, appreciation and respect the author holds for his parents as he grapples with the incomprehensible acts of inhumanity they endured and endeavors to understand the indelible mark the Holocaust left upon them and the trauma he inherited through their DNA and as the child of Holocaust survivors. Factual content, precise descriptions of environs, explanations of customs and mores, definitions of non-English words as well as personal musings are beautifully woven within the memoir. Friedman's command of the English language is superb, and the reader will be immersed in the narrative, almost able to utilize one's senses to hear, see, smell and touch that which is described in this well-crafted memoir. The reader becomes acquainted with the richness of his parents' and grandparents' lives and the Jewish communities in which they lived. Information about the villages and cities is presented to the reader through meticulous research, bringing us back as far as the 13th century so that we can understand more fully how these communities evolved. We reflect how pain and hardship define our very being, as does love. Like Salomon and Frieda, we can feel joy after knowing sorrow."
Millie Jasper is Executive Director, Holocaust & Human Rights Education Center, White Plains, New York.
"This powerful and poignant book tells of two interweaving journeys. As the son of two Holocaust survivors, Max sought to discover the story of his parents' lives before, during and after the Holocaust and thus his own story. Meticulously researched over several years, he makes discoveries that help give meaning to both their and his experiences. Given what we now know about the effects of trauma and PTSD, attachment theory, epigenetics and the physiological effects of trauma on the next generation, Max re-explores his relationships with his parents from childhood through adulthood. This makes for a fascinating and compelling journey and a testimony to the complexity, resilience and ultimately love that can prevail despite the most devastating and tragic of circumstances."
Ronald Garson, M.D., is a psychiatrist in the Washington, DC area.
"Although eight decades have passed since the beginning of the Holocaust, the horrors inflicted upon survivors left painful scars that continue to shape life for younger generations today. In this compelling and beautifully written memoir, Painful Joy takes us on the journey of the author's parents, Sam and Frieda, who met in Sweden after surviving the Holocaust. It explores how this family learned to overcome pain, demons, death and mental illness while finding justice in celebrating life. This story offers a stark reminder of why it's important to keep the memories of those lost in the Holocaust alive and powerfully shows that in order to move forward, our darkest moments in history can only be met with love, hope, faith and family."
Lisa Sherman-Cohen is PR/Communications Director, World Jewish Restitution Organization (WJRO).
"Memory and its profound effects on all it encounters vividly come to life in Painful Joy, Max Friedman's compelling and painstakingly researched memoir honoring the legacy of his parents, Sam and Frieda. Stitching together a quilt from disparate pieces of evidence, including first-hand accounts, letters and recently discovered records from Poland, Sweden and the US, Friedman completes his parents' story from before, during and after the Holocaust. In a narrative unique to second-generation Holocaust survivors' experiences that searches to understand "beyond the ghosts that haunted them," this account invites the reader to learn who Sam and Frieda wholly were ,beyond their surviving "when most others they knew were murdered." Their lives as eyewitnesses to genocide changed them forever. In turn, their memories shaped all of those whom they touched, particularly their children, in a remarkably complex way. Refugees, immigrants, "always strangers in a strange land," Sam and Frieda's love story is marked by unfathomable pain, resilience and even moments of joy. Their lived experiences remind us how inhumanity can define both those who survive and those who surround survivors. They remind us as well, in an increasingly divided world, of the fragility of humankind and how hatred, cruelty and unchecked evil can easily spiral into the unthinkable, unspeakable and unimaginable. When establishing the United States Holocaust Memorial Museum, Elie Wiesel declared, "A museum unresponsive to the future violates the memory of the past." Similarly, Sam and Frieda's story compels us to recognize the egregious crimes perpetrated during the Holocaust, their lasting impact and the ongoing need to give meaning to that otherwise empty phrase "Never again." Max Friedman not only honors his parents, sister, children and grandchildren by telling a more complete story of their lives, but also calls us to action, to do whatever can be done to ensure that these heinous acts of inhumanity that defined the Friedman family's lives beyond measure never happen again."
John Heffernan has devoted his career to the advancement of human rights including directing the Genocide Prevention Initiative at the United States Holocaust Memorial Museum. He is currently president of the Foundation for Systemic Change.
"Painful Joy is like no other Holocaust story I have read. It is mostly biography, the pieced-together stories of the lives of Friedman's parents. But it is also memoir, recollecting Friedman's life with his parents and his sister, and autobiography: Friedman's account, albeit incomplete, of his own life story, all told against the backdrop of a once vibrant Jewish life in Poland, the Holocaust, and immigrant life in the United States. His parents, Szlama/Salomon and Frimet/Frieda, were Holocaust survivors. When Max Friedman asks himself the question, "What allowed some small fraction of the Jews to survive?" he begins his answer with the word luck. Salomon and Frieda were lucky during their six years of torture under the Nazis, and they remained lucky even after their deaths. How many Holocaust survivors had a child who possessed the talent, the time, the resources, and the determination to dig into archives, libraries, and other sources of records in at least half a dozen countries so that their stories of survival could be brought to light in vivid detail? I suspect not many. Salomon and Frieda are lucky. Thanks to their son, their story is seeing the light of day. Salomon and Frieda met in Sweden after their liberation from Bergen-Belsen, one of the most horrible of the Nazi concentration camps. Salomon's journey to Bergen-Belsen took him through the Będzin ghetto, several years of slave labor in at least three different camps, and a six-week death march covering 310 miles in harsh winter conditions. Frieda's journey took her through the KrakówGhetto, the Płaszów concentration camp and Auschwitz. During those years they experienced starvation, beatings, physical torture and humiliation. They also lost their first spouses and children, along with most of their extended families. The Holocaust experience left them psychologically damaged. Max and his sister Rachel, hearing Salomon and Frieda scream in their sleep, would wake them to try to make their nightmares go away. "They never did," Max writes. The author himself does not "scream" as he describes his parents' Holocaust sufferings. His account is simply factual, with no moralizing or ideological judgments. This matter-of-fact approach creates a powerful effect in us readers, who are left to deal as we can with a camp constructed on the grounds of two former Jewish cemeteries and a ghetto enclosed by a wall made of stones designed to look like tombstones. Friedman tells his parents' stories with love and understanding. Through all the daytime arguing and nighttime screaming, the forced Yeshiva school and piano lessons, the dramas involving food and dress and social outings, we are shown two people who survived unimaginable attacks on their humanity and were now trying their best to raise a second family after the first had been stolen from them. Friedman writes of his father, "He wanted to get it right. And at the end of the day, he did." Friedman had a more complicated relationship with his mother, who had been crushed by three of the worst Holocaust killing-sites: Płaszów, Auschwitz, and Bergen-Belsen.Nevertheless, the description of the day he pushed her around the parking lot in her wheelchair is the most touching scene in the entire book. In the process of describing his parents' immigrant life in NewYork and Mobile, Alabama, Friedman reveals something of his own life and that of his sister. The details are sketchy, but we get a glimpse into what it must be like to be the child of a Holocaust survivor.This is a book about the Holocaust experience, Holocaust survival and the children of Holocaust survivors. It is also a book about the struggle for one's humanity in the face of extreme adversity. Painful Joy is well-researched and well-crafted and will appeal to a broad readership."
Gerald Darring is Co-Director, Gulf Coast Center for Holocaust and Human Rights Education, Mobile, Alabama.
"Memory and its profound effects on all it encounters come to life in Painful Joy."
Reviews from Amazon Readers
Readers of Painful Joy have found meaning for themselves in the story of two people who lose everything in their lives and start over again. See what readers have to say.
Reviews of Podcast Appearances